Things to do and see around Ruislip

What else does Ruislip have to offer a visitor?
Below are listed a number of "minor" things that any visitor the Ruislip area might like to see and do. If you miss any of these your life will not be wasted, but they are all very interesting or a bit unusual.
---
Roxbourne Miniature Railway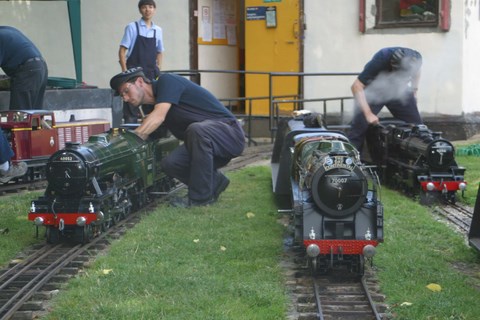 As well as the much mentioned Ruislip Lido Miniature Railway there is another one locally in Roxbourne Park. You need to get yourself down Field End Road in Eastcote to the junction where is meets Whitby Road (and the pub known as Venue 5) and opposite there is an entrance to Roxbourne Park.

If you make your way up the gentle hill you will come across quite a large miniature railway layout. Public rides are available most Sunday afternoons during British Summer Time and a ride is just £1 (correct 2019).
FOOTNOTE: There is also one in Ickenham (read more from the link).
---
Ruislip Has A lighthouse!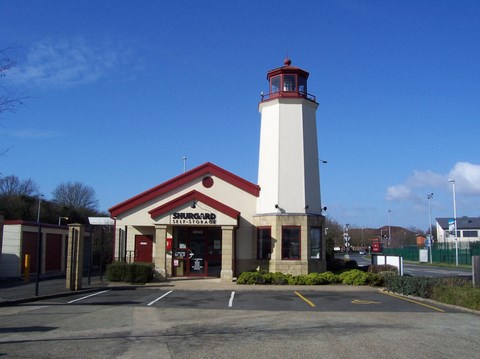 OK, so it is not that special, but we have in South Ruislip a branch of Shurgard and they have, generally, a lighthouse to make their stores stand out. But a lighthouse it is. You can find it just south of the Traffic Lights at South Ruislip
---
Eastcote Gardens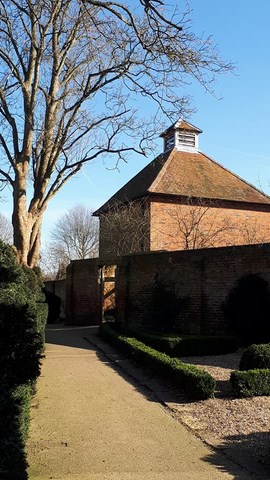 Get yourself to Ruislip Station and get on board a H13 towards Northwood Hills and stay on for about 20 minutes until you turn up Field End Road at the mini roundabout and alight at the first stop, "Eastcote Village, Eastcote Methodist Church". Once off the bus head down the hill about 20 yards and you will see a picket fence on your right and just up the grass bank a footpath, this is the entrance to these beautiful gardens.
In here as well as the walled garden there is a café serving a wide variety of hot and cold food and drinks. As a place to while away an hour or so on a warm sunny afternoon you will struggle to find somewhere better. If you exit via the tarmac road near the café and once you get to the main road go straight ahead you will quickly come to The Case Is Altered, a fairly famous local pub, and right by it is the cricket pitch of Eastcote Cricket Club.
There is section on the council web site with more information here, or go here for the actual gardens full web site.
---
Ruislip Woods
Ruislip Woods are in North Ruislip and actually abut Ruislip Lido to the south side (so the opposite side to the pub and car park). If you look on a map you can see that it is possible to walk through the woods to access the Lido and indeed parking (for free) and walking through the woods to the Lido is an excellent idea. Just head in to the woods from the main entrance near Park Avenue and walk up the main "path" bearing left along any well trodden path you might see and you will arrive at the Lido, but will have to seek out the entrance as it is mainly fenced.
There is a web site here and another (council one) here.
---
Mad Bess Woods
Mad Bess Woods is basically another part of the large wooded area to the north and north west of Ruislip where, towards the centre of this area the Lido may be found.

To get in to Mad Bess Woods itself go up Ducks Hill Road towards Northwood (so turn right out of Reservoir Road where the Lido is) and up a long hill. At the summit of this hill there are some traffic lights (note the high buttons for those on horseback to operate them!) and on the left here is a car park and Mad Bess Woods.
There are many theories as to who Mad Bess was and why the woods are so-called but the truthful answer is that nobody actually knows. The history behind the name is lost in time.
There is a web site about all the woods of Ruislip here.
---
The Polish War Memorial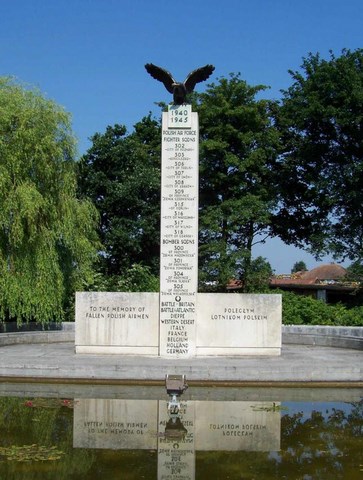 If visiting memorials to fallen heroes is something you like to do then there are two to seen in Ruislip, the smaller one is down by the Manor Farm Complex (see above) but well down in South Ruislip on the main A40 truck road you can find The Polish War Memorial.
By public transport take the E7 bus route and alight at the stop just before the main A40 roundabout (named after the memorial). The memorial is over the road, where near the bus stop there is a zebra crossing, and then turn left towards the roundabout.

Please be aware that apart from the GAA club there is not a lot else to see at this point.
There is a web site with more reading here.
---
Wealdstone Football Club
Although Wealdstone itself is really part of Harrow the football team had to move when their ground was sold from under them and via various other locations eventually settled at the old Ruislip Manor ground in Grosvenor Vale, Ruislip.

To find the ground exit Ruislip tube station to the left, go up the stairs, turn left at the top and keep going for about 750 yards until you find Grosvenor Vale on your left. The ground may be found at the far end of it.
There is a web site
here
.
---
The Tropic At Ruislip
This is a music venue, where the gigs themselves are held within the club house at Wealdstone FC. For directions see the club ones above.
EVERY Friday evening and occasional Saturdays and Sundays bands may be found playing, anything from Tribute Bands to such luminaries as Paul Young, Jet Harris and Bev Bevan who have at some point taken to the stage.
There is a web site here.
---
London GAA
Near the Polish War Memorial you will find the home of the London GAA club. Both Hurling and Gaelic Football matches are held on this ground which holds close on 2,000 people.
To get to this ground by public transport you will need to get an E7 bus from Ruislip and alight at the Polish War Memorial stop. The nearest hotel is the Ramada in South Ruislip which is about a 30 minute walk away.
There is a web site here.
---
Cineworld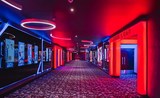 If you fancy taking in a film then there is a new (2017) 11 screen cinema in South Ruislip.

To get there by public transport take the 114 bus from Ruislip bus station and alight at the stop called "West Mead" which is almost opposite the complex where it is. Follow the signs to Asda, it is right next door.


There is a web site with more information here.
---