Forward
It should be note that Ruislip Online does NOT own copyright to any of the words or pictures on this page and the information here is offered by way of local interest.
Ruislip is, statistically, a very place safe to live. However over the years there have been a handful of murders committed in the area and the known ones are set out below in date order. I am grateful to those that wrote the articles in the first place and all I have done is chronicled them together.
By a strange coincidence the murders of Jean Townsend (1954) and Osman Shidane (2018) occurred in more or less the exact same spot. (The latter was eventually deemed manslaughter.)
---
---
John Brill, 1837
In 1837 a 15 year old boy was found savagely hacked to death in a wood near Ruislip. The crime remained unsolved until 1844 when an informant provided new evidence. But was it too late – and was he telling the truth?

In 1837, John Brill, a lad of 15 years was murdered in Ruislip. A poster and accompanying letter advertising a reward of £150 to be paid by the Government, to any person giving evidence which would lead to the discovery and conviction of the murderer/s of John Brill, were recently discovered among the Home Office Records in the National Archives at Kew. An account of events leading up to the murder appeared in Bell's Weekly Messenger (27 February 1837) and other contemporary newspapers. On Thursday 16 February, John Brill, an employee of local tenant farmer Charles Churchill, was sent out to fill gaps in the fence around Youngwood. He was also instructed to keep an eye open for poachers. When he failed to return home in the evening a search with lanterns was begun, continuing on the Friday. On Sunday a body was found by farm worker James Lavender in a hollow in a remote part of the wood. The clothes were in disorder and the face was covered with dirt. Blood had flowed from a severe blow under the right ear and about six yards away the boy's bill hook and cuff were found, and also his cap on a white thorn tree. There were marks in the ground as if the deceased had staggered before he fell.

Acting on information received, County Magistrate Thomas Dagnall issued warrants for the apprehension of Charles Lamb, Thomas Lavender and James Bray on suspicion of having been involved in the murder. At 12 o'clock on Monday morning at the King's Arms Hotel in Uxbridge, Mr Dagnall and Sir W.S. Wiseman examined Charles Lamb in private. The next day Sergeant Otway of the A Division was sent down to Uxbridge by the commissioners of police at the request of Mr Shepherd of Craigs Court, Charing Cross, the owner of the wood and by Mr Lewis of the Stamp and Tax Office, Somerset House, the renter of the game, to help Shackle the Bow Street officer and the Uxbridge constables in the collection of evidence and the discovery of the actual perpetrators of the murder. They prosecuted their inquiries until a late hour and resumed early Wednesday morning, eventually obtaining further circumstantial evidence against Charles Lamb.

Two months earlier, Thomas Lavender and James Bray had been brought before magistrates at Uxbridge petty sessions charged with poaching on the grounds of Ralph Dean Esq. of Ruislip. Young John Brill had given evidence against them, and threats of violence were uttered against him by the prisoners and their friends.

Mr Dagnall and various local dignitaries went to view the spot where the body was discovered. They found that the place in Youngwood, which 'adjoins a wood called Mad Bessy', was covered by thick underwood which was five feet high and almost pathless.

Returning to the Six Bells PH, 23 gentlemen were sworn in as a jury by the Coroner Mr Stirling. They included the Churchwardens and Overseers of the Poor, with the Reverend Christopher Packe as their foreman. The jury examined the body and noted a severe bruise under the left ear and a mark of a heavy blow on the left temple. Mr Charles Patten, an Uxbridge surgeon, carried out the post mortem. After dissecting the skull, he deposed that a blow to the left temple would cause an effusion of blood mostly on the right side. The deceased's death was caused by an effusion of blood on the surface of the brain (a cerebral haemorrhage in modern terms). A blow from a stick or flat instrument was more likely to have caused this than a fall, as the ground was soft and the body was not in a position which would have resulted from a fall.
---
---
Claire Paul, 1939 Rosebury Vale, Ruislip Manor

These days, Ruislip's Rosebury Vale is a peaceful residential street between Ruislip and Ruislip Manor tube stations – but it wasn't always so tranquil. In 1939, Sidney Paul, a broker, moved to the street with his wife and three daughters after a failed business endeavour in Belgium. Unfortunately, the move proved not to be the fresh start the family had hoped for as they were victim to two house fires within two weeks after moving to Rosebury Vale.

Plagued by health problems, Sidney struggled to find employment and, after the two fires, neighbour Arthur Jones formed suspicions of the man after he then reported an attempted burglary. On Sunday the 16th of October, the neighbour was alarmed to find Sidney on his doorstep at eight o'clock in the morning, claiming that a 'man with a scar' had broken into his home.

The neighbour accompanied Sidney back to the house where they found his wife, Claire, badly injured. On arrival of the police and a doctor, an extremely agitated Sidney told officers that a tall man with a blue coat and a facial scar had broken into the house and attacked his wife – presumably for the £150 which he claimed to have stashed away upstairs.

Sadly, Claire died the following day and, on investigation, Sidney was convicted of murdering his wife for financial gain and, was sentenced to death which was later commuted to life imprisonment.
---
---
Jean Townsend, 1954 South Ruislip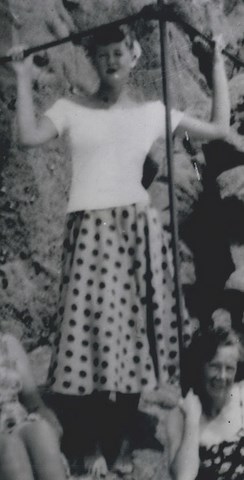 The Murder of Jean Townsend, (born c. 1933) is an unsolved murder case from Ruislip. Townsend was a 21-year-old English woman who was murdered in September 1954. Despite an extensive police investigation, no one has ever been charged with her murder and the case remains unsolved.
Jean Mary Townsend lived with her parents at the family home in Bempton Drive, South Ruislip and worked as a theatrical costumier in London's West End. On the evening of 14 September 1954 she attended a social function in the West End, returning to South Ruislip later that night on the last Central line train. At around 11.45 pm she was seen leaving South Ruislip station and walking alone along Victoria Road. Her body was discovered the following morning on waste ground to the north side of Victoria Road, near to the junction with Angus Drive in the area now occupied by St Gregory the Great Catholic Church (opened in April 1967). The autopsy report stated that she had been strangled with her own scarf and it was reported that - despite various items of her clothing being removed - there were no signs of sexual assault.
Local suspicion fell on American servicemen based at the nearby South Ruislip Air Station. The rumours of an American being involved intensified when a resident living near the scene reported hearing a woman cry for help late on the night of the murder followed by two male voices arguing, one of which seemed to have an American accent.
Subsequent rumours of alleged reluctance on the part of the USAF authorities to co-operate with the Metropolitan Police in the murder enquiry served to heighten local suspicions.

In the wake of the murder, a number of women came forward to report being approached or accosted by strange men in and around the area where Jean's body had been found in the days preceding the murder. One of these, a Miss Jacqueline Cliff, told reporters how she had been approached repeatedly by a man - aged about 30 with a high forehead - who spoke with an American accent and drove an "American-type" car. Another young woman, Joan Gala, reported being attacked by a man late at night on Victoria Road on the Saturday before the murder. Her description of her attacker included the fact that he had a high-forehead. It was reported that several young women had been murdered in West Germany in similar circumstances in the early 1950s, with their bodies left by the side of the German autobahnen.

Suggestions that US (or British) servicemen stationed in Germany might have been responsible prompted the Metropolitan Police to liaise with their German counterparts, but the idea of a possible link appears to have been quickly discounted. Meanwhile, some local residents responded by organising patrols to escort women to and from the station late at night.

At the inquest the coroner expressed his surprise that - apart from the obvious symptoms of asphyxiation - there were no signs of a struggle or that Townsend had physically resisted her attacker. Interestingly, another young woman - Ellen Carlin - had been murdered in London earlier that very same month. Carlin was alleged to have been working as a prostitute in Pimlico and was strangled shortly after being seen with a man in a US Air Force uniform. Whether the Police suspected that the two killings were linked is not known.

Some three weeks after Jean Townsend's murder, a Mrs Doris Vennell reported being followed and attacked by a man outside North Harrow tube station (on the Metropolitan line and approximately 3 miles from South Ruislip station) while returning home just after midnight. Her attacker had boarded at Baker Street and sat watching her intently until following her off the train at North Harrow. Mrs Vennell challenged him and managed to get away, but only after a struggle during the course of which she tore some buttons off her assailant's coat. Once again, the man was described as having a high-forehead.

Three years later, in 1957, a young mother called Muriel Maitland was brutally murdered in Cranford Woods near Heathrow Airport (a few miles from Ruislip). It was reported that Police considered the possibility of a link with the Townsend case, but it seems that nothing came of this.
Gloria Booth, 1971, South Ruislip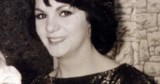 In June 1971, South Ruislip was the scene of another murder. On the morning of Sunday 13 June, the naked body of Gloria Booth was discovered on a recreation ground off Nairn Road, approximately half a mile from South Ruislip Underground Station and a mile from the scene of the Townsend killing. Like Jean Townsend, Mrs Booth – a 29-year-old housewife from Ealing - had died from strangulation and it appeared that once again a scarf had been used. This led at least one journalist to refer to the area as "Ruislip's Murder Mile".
A man described by police as a maniac grabbed Mrs. Gloria Booth, 29, probably at a bus stop outside a pub in South Ruislip Park, London, and took her off to a garage somewhere near Ruislip. There he tortured, mutilated, and murdered her that same night. The killer was thought to be impotent, as no sexual intercourse took place.
Gloria's partially clothed body was found next day, Sunday, June 13th, 1971, dumped in a park near the Polish war memorial on the A40. One of her shoes had been carefully hidden under a hedge, in contrast to the rest of her clothes, which were strewn around her body.
At the inquest the coroner said the case had aspects of "an extremely disturbing nature" and "unusual features" which would not be disclosed until an arrest was made.
In an article dated 5th January 2014 the sister of Gloria Booth says she is convinced the murder was carried out by Peter Sutcliffe (The Yorkshire Ripper).
---
---
Fredrick Bush, 1971, Ruislip Manor

A fragment of the lens from a pair of broken spectacles can be as identifiable as a fingerprint, as Kevin O'Connor discovered to his cost.
A 27-year-old unemployed carpenter, he planned to rob Frederick Bush, a rent-collector neighbour in Southbourne Gardens, Ruislip, Middlesex.
On the 4th of November, 1971, Frederick Bush was at home checking the rents he had collected, when Kevin O'Connor entered quietly by the back door, carrying a pillow-case and a length of flex. Before putting on a stocking mask, he removed his glasses and put them in a pocket. He then knocked Mr. Bush unconscious, tied up his hands and feet with the flex, put the pillow-case over his head, and made off with his cash and cheques. However, on putting on his glasses Mr O'Connor found that one of the lenses was broken.
Mr. Bush's daughter returned home some half and hour later to find her father dead. An post mortem established that he had died from chronic bronchitis and heart failure precipitated by his severe head injuries as– his skull was abnormally thin.
His glasses were found lying intact on the floor beside him, together with fragments of another lens. The prescription for the broken lens was traced by the London Optical Company, and details were sent to all opticians in the area. Checking his records, one of them found that the lens had been prescribed for Kevin O'Connor, who was by then in Aberdeen and he was arrested.
He said he was unaware that he had hit Mr. Bush so hard until he read a newspaper report of his death but admitted the killing.
In December 1971 he was convicted of manslaughter and jailed for life.
On his release from prison Kevin O'Conner is said to have gone to live with his mother and whilst at her house fell down the stairs and died from his injuries.
Steve Maddox, 1980 (?), Ruislip


Even though the murder was more recent that those above it seems very little is written about it, perhaps because the person who carried it out was captured very soon after the crime was committed.
Steve Maddox was in the Swan pub in Ruislip High Street when he tried to sell some jewellery to a girl in the pub (he was a gararious sort and a known "wheeler dealer"). It would seem the girl's boyfriend took offence to something said and asked him to "step outside" which he duly did and there the boyfriend stabbed him.
The boyfriend was subsequently captured the same evening down Bury Street near the youth club.
Jackie Pool, 1983, Ruislip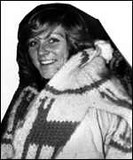 A man who thought he had got away with murder for nearly 20 years has finally been jailed for life.The move follows major advances in DNA technology which were used when the case was re-examined in 1998.

Anthony Ruark, now aged 40, became a prime suspect following the death of his lover, 25-year-old Jacqueline Poole, in February 1983.

She was discovered, half-naked, in the living room of her flat in Ruislip, north west London. She had been sexually assaulted, beaten and strangled with a bathroom light cord.

Despite being deeply suspicious of Ruark's alibis police were unable to pin the crime on him because of a lack of evidence.

In 1998 Mrs Poole's clothes were sent away for examination and semen found on them was matched with Ruark's DNA using a new technique called Low Copy Number (LCN).William Boyce, QC, prosecuting, told the jury: "It showed Mr Ruark's body samples were on the deceased. It brings him here to be tried by you for a crime committed 18 years ago."

On Friday Ruark was found guilty of murder and jailed for life at the Old Bailey.

Ruark, from Cirencester, Gloucestershire, had denied murdering Mrs Poole.

The court heard that that she had worn lots of jewellery, including several rings on each finger. Mr Boyce said much of her jewellery had been taken.

"The defendant knew she had jewellery. He was her lover for a period.

"Although he was short of money before the killing, he was found to have more than might have been expected afterwards."

People may think they have got away with murder for decades only for science and the law to finally catch up with them.

Ruark's counsel, Nicholas Price QC, said: "He is a man who must have had this on his conscience for 18 years."Judge Kenneth Machin told Ruark: "This was a brutal murder of a defenceless woman who had been nothing but kind to you."

He commended DCI McKinlay and said: "But for his re-examination, this case, this matter may not have come to court."

The judge said that but for the advances of science Ruark would not have stood trial.

Senior forensic scientist Dr Jonathan Whitaker said: "This case shows enormous benefits to the criminal justice system of our new DNA technology, combined with the national DNA database.

"It also shows how useful this can be in old cases where leads have gone cold. With the application of a dose of science and innovation, the investigations can at last bear fruit.

"People may think they have got away with murder for decades only for science and the law to finally catch up with them."

Mrs Poole's brothers, Terry and Lee Hunt, attended every day of the trial.

Terry Hunt said: "Ruark has had 18 years of freedom that he should not have had, but this is finally justice after 18 years of waiting.

"I have no feelings towards Ruark whatsoever, but I have nothing but praise for the police. She was a loving sister and we will never forget her."
---
---
Jasmine and Prisha Solanki, 2013 Ruislip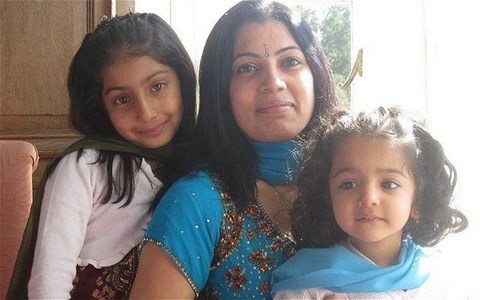 Nine year-old Jasmine Solanki and her four year-old sister Prisha Solanki were killed by their mother on 12 April 2013.

The two girls were found lying next to the dead body of Heena Solanki, 34, in her bed at their home in Midcroft, Ruislip, later that evening.

A post-mortem found all three died as a result of substance intoxication associated with ligature compression.

The inquest at West London Coroners Court heard Mrs Solanki had taken some acid from a locked cupboard at the school where she worked as a lab technician.

She then poisoned her daughters and strangled them before killing herself. A suicide note was found at the scene.

Widower Kalpesh Solanki said: "Prior to her death I believed that Heena was happy and content. We lived a nice life with our two children, Jasmine and Prisha.

"The only thing that I was aware of that made her unhappy was that we lived with my parents. This issue got her down at times but it's the only issue I can think of."

Coroner Chinyere Inyama concluded that Solanki took her own life while Jasmine and Prisha were both unlawfully killed.
---
---
Alfie Stone, 2015, West Ruislip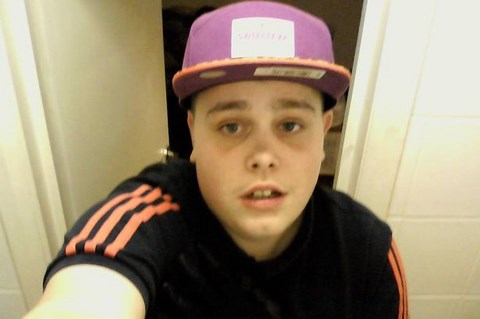 Alfie Stone, 18, was stabbed to death in Ickenham on 9 November 2015.

Police and paramedics were called to the scene outside a Tesco store in High Road at 5.35pm.

Alfie, who lived in Hillingdon and was a pupil at Pield Heath House academy in Uxbridge, died after being taken to hospital. A postmortem found he suffered three stab wounds to the chest including a fatal injury to the heart.

On 11 November Maxine Benson, 32 (21.05.83) of no fixed address was charged with murder. The next morning Corinne Cripps, 29 (01.05.86) of High Road, Ickenham and Steve Hawgood, 28 (01.05.87) of Kingston Avenue, West Drayton, were charged with murder.

They went on trial at the Old Bailey on 5 April 2016. On 26 April 2016 the jury convicted Benson of murder. Hawgood and Cripps were cleared of murder but face a retrial on the lesser charge of manslaughter..

The court heard the dispute started two days before the murder after Alfie's brother Jake took pasta from the communal kitchen at a block of flats in Ickenham High Road.

Both boys returned on 9 November 2015 to collect some possessions left at the flat by their sister, a former tenant.

A row broke out near the rear of the flats and Benson grabbed a knife and chased Alfie and his brother into the High Road. Witnesses saw Alfie trying to defend himself with an advertising board in the street outside Tesco Express.

Prosecutor Tony Badenoch QC said: 'Maxine Benson wielded the knife and was witnessed to do so both by members of the public and CCTV as she knifed him in the chest and then left the scene leaving him lying dying.'

Benson, who had previous convictions for robbery, assault and possession of an offensive weapon, admitted manslaughter but claimed she forgot she was holding the knife and did not intend to cause serious injury.

On 27 April 2016 Benson was sentenced to life imprisonment with a minimum of 23.5 years before parole.
---
---
Oisin O'Driscoll, 2016, South Ruislip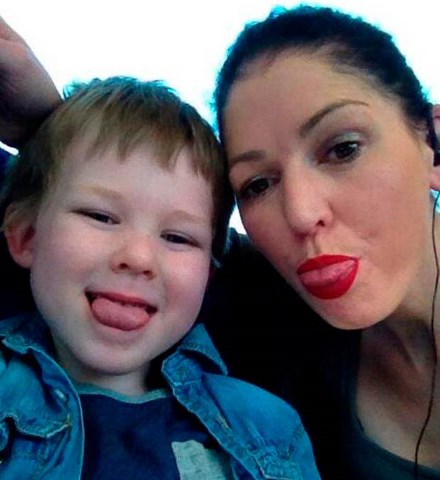 Seven year-old Oisin O'Driscoll was found dead at his home in Ruslip on 14 December 2016.

Police forced entry to the house in The Fairway at around 10.50am after concerns were raised about the occupants.

Officers found the bodies of Oisin and his 37 year-old mother Sinead Higgins. An initial post-mortem was inconclusive as to cause of death.

Detectives said they were satisfied that the deaths were consistent with a murder and a suicide and nobody else was being sought.
---
---
Osman Shidane, 2018, South Ruislip
(Technically manslaughter)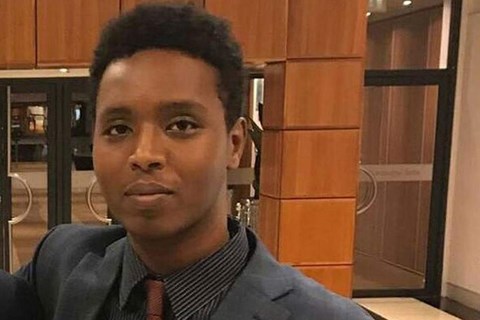 Osman, 20, was stabbed three times in the street in May, one about four inches deep to his right thigh, one to his right arm that had gone right through his forearm and the fatal wound, about four inches deep, to his neck just below the ear.

The wounds were not slashes or glancing cuts, they were significant stab wounds.

A 17-year-old from Ruislip, who was 16 at the time of the attack, was found guilty of manslaughter on Monday (November 12) following an 11 day trial at the Old Bailey. He was acquitted of murder.

The court heard how Osman, from Ruislip, arranged to buy cannabis from the defendant, who cannot be named for legal reasons, on May 15 this year.

Phone records later showed the defendant was regularly dealing drugs and the 20-year-old was one of his customers.

They had both arranged to meet that evening in an alleyway off Victoria Road, near St Gregory the Great Church and opposite The Old Dairy retail park.
Both Osman and the then 16-year-old went to the drug deal armed with knives and CCTV showed them both entering the alley.
A Met Police spokesman said while "what happened in the alley may never be known", at about 9pm a number of witnesses saw Osman runninig out of the alley being chased by the defendant, who caught up with him and put him a headlock.

Witnesses described seeing the teenager draw back his arm and strike Osman around the neck or chest area. He then ran off, as shocked members of the public went to help Osman.
Osman was calling for help and trying to get up, but he had a large wound to neck and he could be seen to be physically weakening.

Police and paramedics gave him first aid in the road before he was rushed to hospital. He did from his serious injuries on May 18.

A knife later found in the street was identified as probably having been carried by Osman.Members of the public rushed to try and help Osman Shidane in the street (Image: Qasim Peracha)Detective Inspector Jamie Stevenson, from the Met's Homicide and Major Crime Command, said Osman's death is stark reminder of the horrific consequences of carrying a knife.

DI Stevenson said: "Osman was a young man who was pursued and viciously stabbed to death in the street. It was a needless killing and the devastating effects will be felt by his family forever.

"Those who witnessed this crime will also have to come to terms with the aftermath, but I would like to personally thank all those members of the public who came to Osman's aid that night and tried to save him.

"The fact that his killer was only aged 16 at the time he carried out this terrible act makes this crime seem even more awful. As a result of carrying knives a young man has lost his life and another now faces years of incarceration.

"Young people may think carrying a knife is a game, but look at the consequences of Osman's manslaughter and tell me who has won."Victoria Road was cordoned off by police after the stabbing. Police found the defendant had called a taxi shortly after the stabbing and gone to Ruislp Lido.

Police believe he may have disposed the weapon used to stab Osman in the Lido as the knife has never been found.

The teenager was arrested on May 16 while cycling near a known address in The Fairway, Ruislip.

Officers were keeping the area under observation in order to find him. When they went to arrest him the defendant tried to cycle off, throwing cannabis from his pockets as he tried to escape.

He was sentenced to six and a half years for manslaughter in 2018
(Words from mylondon.news)


---