Ruislip Manor
The Large "Estate" that is Ruislip Manor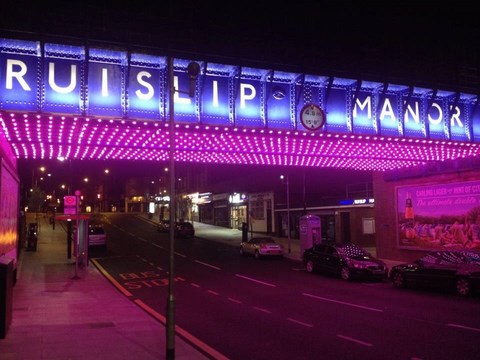 Typical suburbia. Rows of mainly terraced houses grouped in fours in general, sometimes more, sometimes less, and all very much the same as the comparable house over the road.
To the north of Ruislip Manor by Ruislip Manor Underground Station is a large parade of shops that could not be deemed a "secondary parade" but really is the poor relation to those in Ruislip itself.


The southern boundary of Ruislip Manor is a little muddled. The REAL boundary from a phone number and postcode point of view is where the Yeading Brook crosses Victoria Road, but the actual housing style continues beyond this point to a line roughly along West Mead near the Cinema, but beyond the brook you are really in South Ruislip.
---
The view down from the traffic lights by Windmill Hill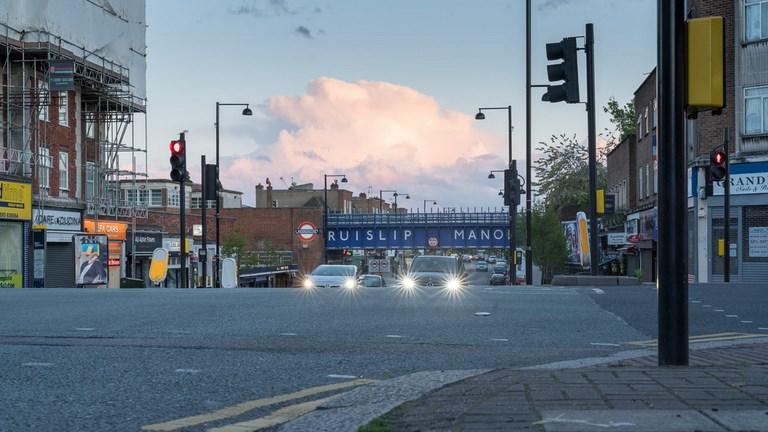 Detailed History of this area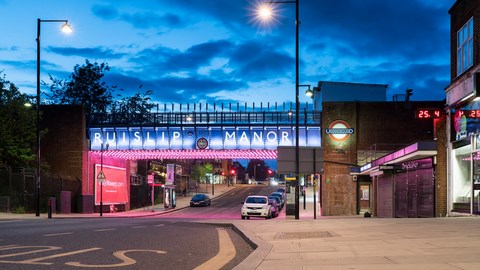 Looking towards Windmill Hill from Shenley Avenue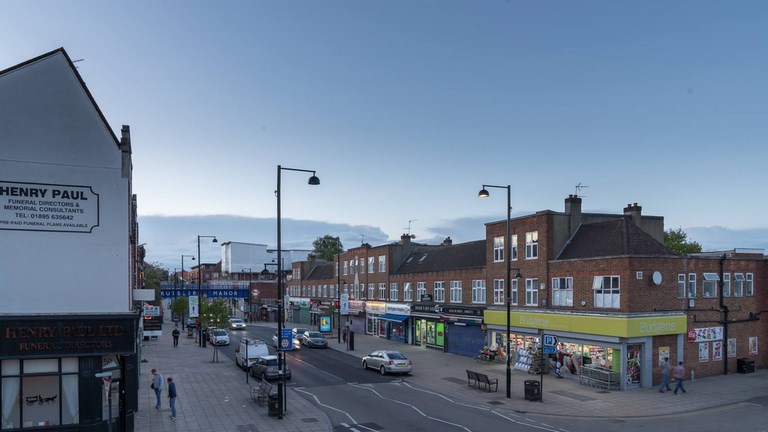 Click On The Banner Below To Buy From Amazon And Help Support This Web Site