The Main Area of Ruislip


Ruislip......and its Thriving heart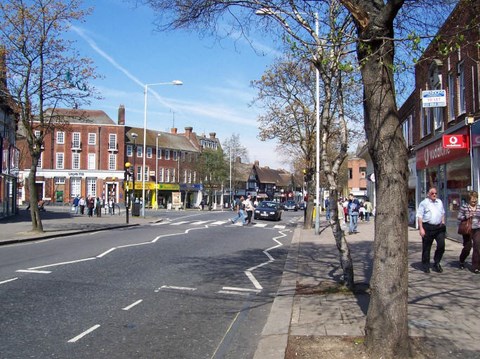 Ruislip, it's High Street and Manor Farm Complex is, without doubt, one for the better London suburbs.


The High Street is thriving and any shops that become vacant normally do not stay as such for very long. Yes there are some charity shops but nowhere like as many as other comparable places.

At the southern end of the High Street just over the road from the traffic lights is a large Waitrose, and the main shopping street has "Local" versions of some of the larger supermarket chains.

With a large department store, a plethora of boutiques, branches of all the usual big chain stores, banks, many restaurants and coffee shops it is easy to while away the hours on Ruislip High Street.
In the 60's and 70's the locals used to call this Ruislip (Proper) to identify it against the "other" Ruislips.

---
St Martin's Church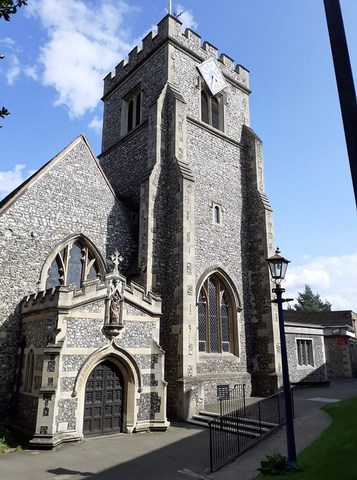 This beautiful building can be found just behind the last shops on the High Street as you approach the Manor Farm Complex. There is access from the main road through an archway between the shops by the mini-roundabout.
St Martin's is the parish church for Ruislip. Although evidence of a church on this site can be traced back to the 11th century the present building dates primarily from the 15th century.
Manor Farm Complex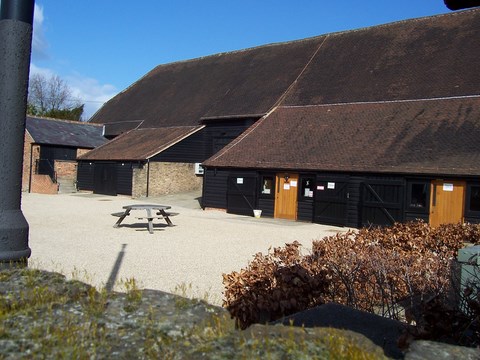 Without any doubt, the jewel in Ruislip's crown can be found at the northern end of the High Street where the Manor Farm Complex can be found. This 22 acre site has within it a 13th century barn, a 16th century farm house and ground works (moat) believed to date from the 9th century. In this area is also the library and several old stable blocks. The whole area is Grade Two listed save for the barn which is Grade One.
There are regular events held in and around the area and there is a large car park right next to the site.
---
Winston Churchill Hall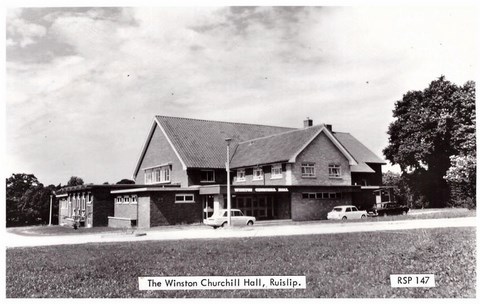 Beyond the Manor Farm Complex, on foot, you can access Winston Churchill Hall which is a large theatre operated by Hillingdon Council (there is road access and a large car park from the opposite side on the building). There are regular events held here.
---
Housing around this area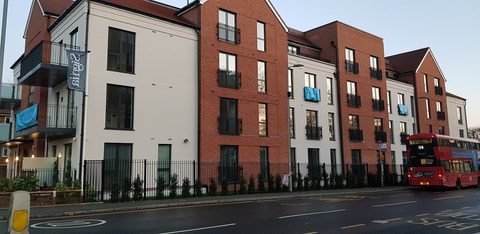 This part of Ruislip is surrounded by some substantial houses as you might expect. Sadly the popularity of the area does mean that parking becomes an issue and most are fronted with yellow lines, although as everyone has off street parking anyway this is normally not too much of a problem for the residents. If you want to live close to Ruislip High Street and underground station you will have to dig deep. Houses are VERY expensive in this area, expect to pay £750,000 for a "normal" house (Correct 2017).
Picture is of the new flats by Ruislip Station (2020)
---
Click On The Banner Below To Buy From Amazon And Help Support This Web Site