Andy Weller Books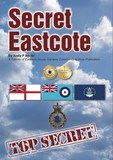 Andy Weller has written several local interest books that you can purchase through this web page if you wish.
If you wish to purchase more than one book and want them posting please contact me for a price.
All prices include UK Postage and Paypal fees etc. for each individual book.
If you are local to Ruislip/Eastcote it may be possible to collect them and save on the postage. It which case you should Contact Andy (and pay cash on collection of course).
Details below
An Eastcote WWII Commentary

Friends of Eastcote House Gardens Community Archive illustrated publication.

Price £5.
The commentary includes: The Home Guard in Eastcote during WWII;
Air Raid Precautions (ARP);
The Air Raid wardens Servive (ARWS)
and air raid shelters in Eastcote;
Bombs that fell on Eastcote;
A decorated local RAF man;
and Eastcote's civilians and those serving in the forces whom lost their lives.

Inc. UK Postage £8.30
Read about Eastcote's agricultural past and what went on within the close knit agricultural community. Twenty-three farms and orchards are mentioned and a considerable number of images of the old farmhouses have been found and are included. Join a 1911 walk with a member of the family living at The Old Barn in Eastcote Village as he makes his way to the rather basic railway station of Eastcote Halt. This 56-page Friends of Eastcote House Gardens Community Archive publication is available from the links below.




Inc. UK Postage £8.30

Eastcote House and Gardens: The People and the Place




This Friends of Eastcote House and Gardens book is the first publication concentrating solely on a detailed and interesting story that spans seven centuries. The first documented record of a building on the site of the present Eastcote House Gardens is from a will made out in 1494. The property was then called 'Hopkyttes' and probably served as a farmhouse. This of course means that the building predates 1494.

Hopkyttes later came into the possession of the Walleston family. Upon the marriage of Winifred Walleston to Ralph Hawtrey of the Hawtreys of the Chequers estate, now the retreat for British Prime Ministers, for the next few hundred years the Hawtrey family were to leave their mark and a legacy.

Hopkyttes was incorporated into what was to become Eastcote House. The Hawtreys conducted themselves as if they were the Lords of the Manor but it was Kings College Cambridge that was the landowner. A member of the Hawtrey family was Lady Mary Bankes who defended Corfe Castle, until betrayed, against a far superior force of parliamentarians in the English Civil War.

In later years Eastcote House was let out to tenants some of whom were known internationally and their details are also captured in the book. Eventually the House and grounds came under Council ownership and by 1964 the House was in such a dangerous state it had to be demolished. There were also some good times and thanks to local contributors these events are also detailed including the appearance at events of film stars and celebrities.

The walled garden and other areas can only be enjoyed today thanks to the efforts of 'local heroes' and the book brings right up to date in this respect.

All profits go to Friends of Eastcote House Gardens

Prices to include postage and PayPal fees £13.80



Secret Eastcote



This Friends of Eastcote House Gardens book provides details of when the former Government site in Eastcote served such an important role as an outstation for the code breaking operations at Bletchley Park in WWII. This includes personal memories from former Wrens when the site was designated as Pembroke V 'the concrete ship in dry dock'. Eastcote also played a vital role in WWII when Lady Anderson's house of Eastcote Place was used by RAF Northolt as an Alternative Operations Room and later by the U.S. Army Air Force. Andy Weller is grateful for the generous cooperation of the RAF's historian at RAF Northolt in bringing this story to life.

After the war the site was the first home for GCHQ during the Cold War. The site then operated in two parts. At the Eastcote Road end all branches of the U.S. military at some time used the site. At the Lime Grove end the site was used for UK Government purposes. These aspects are covered in the book and the author Andy Weller worked on the site in the 1980s.

All profits go to Friends of Eastcote House Gardens

Prices to include UK Postage £13.80

Haydon Hall's Forgotten History

Once a proud part of Eastcote's history and heritage Haydon Hall was demolished in the 1960s just a few years after Eastcote House was pulled down.

Haydon Hall and Eastcote House sometimes shared the same history, not surprising given that the grand buildings were just a few hundred yards apart.

A full history of Haydon Hall and details of who lived there is now told in this Friends of Eastcote House Gardens Community Archive publication.

The story of Haydon Hall begins in the 1630s when for the most colourful of reasons Lady Alice Dowager Countess of Derby considered it imperative to have a further property built despite her existing home in Harefield. The Dowager Countess of Derby was much concerned that upon her death her entire estate and all of her possessions would fall into the hands of her dastardly son-in-law Lord Castlehaven. To this end she had Haydon Hall built to accommodate her goods so that upon her death Castlehaven would get only an empty property at her home at Harefield Place.

Shortly after the original Haydon Hall was built the book explains why it came to pass that Castlehaven and his accomplices were tried and executed for gross sexual crimes, including against Castlehaven's wife, Lady Alice's daughter.

Moving to more recent times Haydon Hall was purchased by Ruislip Northwood Urban District Council before WWII and scheduled for demolition, the house was saved with the outbreak of war and was used during the Cold War for civil defence purposes.

During Victorian times Mr Laurence Baker of Haydon Hall (who was responsible for enlarging the house with the building of two wings) entertained what is now Eastcote Cricket Club in the grounds of Haydon Hall and he played for them. When Mrs Bennett Edwards purchased Haydon Hall from Baker she continued to support the Cricket Club. She was a Vice-President and her son Ernest also turned out for the team, as did her kennel keeper. Upon the death of Mrs Bennet Edwards in 1936 the old house and the grounds passed into local authority ownership just before the war.

The old house did not survive but the former Haydon Hall grounds remain in use today as the home of Eastcote Cricket Club and the Eastcote Billiards and Snooker Club as well as providing day nursery facilities.




Prices to include UK Postage £8.30







This book paints a picture of over thirty individuals or families carrying either fame or being notable people that have lived or worked in Eastcote since the times when Eastcote was a hamlet within the parish of Ruislip to the more recent times when Eastcote developed pretty much as we see Eastcote today. This Friends of Eastcote House Gardens Community Archive publication is the first time that a description of such people has been brought together in such a way in a single publication.

Featured are those of historic importance whether that is locally, nationally or indeed internationally. Eastcote has been connected with notable people from all walks of life be they artists, classical or popular musicians, actors, theologians, war time heroes and inventors, diplomats, financial giants sportsmen or sportswomen or from the secret world of intelligence gathering and others as well. There is something for everyone and not just those with an interest in history.

All proceeds go to the Friends of Eastcote Gardens




Prices to include UK Postage £14.30


Local History books by Andy Weller